FSHE 2016 - 2017
Mrs Hughes
Foundation Stage Teacher
Miss Egginton
SENCo & Foundation Stage Teacher
Mrs Warburton
Learning Support Assistant
A very warm welcome to our class webpage we hope you find it useful and informative.
Welcome to FSHE. Our aim is for all our children to love coming to school and have lots of fun every day while learning lots of new skills. Please don't hesitate to contact us if there is anything we can help with, our door is always open
Reception is an important and magical year where we aim to provide the children with the tools that they need to ensure they have a successful learning journey at Marlborough. The children learn the values that are important to us both at Marlborough and in the wider community, to take responsibilty for their actions, become aware of the needs of others and work in harmony together. We are really proud of the children, their attitude to school life, how they respond to our whole school and classroom rules and how they are applying their newly aquired skiils to all that they do.
Meet the team

Staff Timetable
Class FSHE is a jobshare, the teaching is shared between Mrs Hughes and Miss Egginton. Mrs Warburton is our Teaching Assistant and will be working in class full time..
Monday
Tuesday
Wednesday
Thursday
Friday
AM

Mrs Hughes

Mrs Hughes or

Mrs McDowell

Mrs Hughes

Miss Egginton
Miss Egginton
PM
Mrs Hughes
Mrs Hughes

Mrs Hughes

Miss Egginton
Miss Egginton
What do I need to bring to school ?
A water bottle - we teach the children the importance of being healthy, having water throughout the day is one of the ways we do this.
A healthy snack for morning break. This must be healthy, bread sticks/crackers, cheese, fruit or raw vegetables are ideal. (No nuts please) Please do not bring crisps, chocolate or sweets into school. Your child will be provided with a piece of fruit each afternoon.
PE Kit - we start learning how to change for PE on week one of school, please ensure your child has their PE kit with them and that everything is named (PE kit and uniforms)
Spare socks and underwear - accidents happen with young children, whether this is not getting to the bathroom or jumping in too many puddles outside! Adults will help your child to change if needed but we dont have an endless supply of clothing. If your child has regular accidents please provide a bag with a full change of clothes and some wet wipes. Please inform staff if this is an issue so we can discreetly support your child.
Medication such as asthma inhalers/epi-pens/eczema creams - these must be named and handed to staff and a medical form will need to be completed.
Our Current Theme...
Our theme for this half term will be All Creatures Great and Small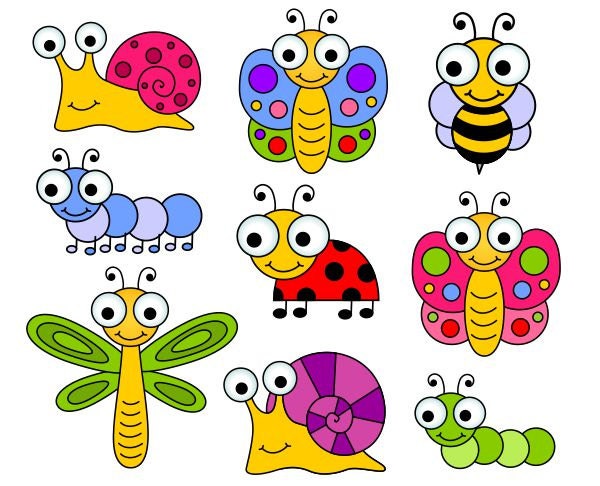 The children will be learning about a range of animals, where they live, what they like to eat etc as well as watching our tadpoles turn into frogs.
As always many more ideas and activities evolve from the childrens excitement, interests and ideas that they come up with throughout the topic.
In Reading we are reading simple sentences and using our new diagraph knowledge we can decode lots of new words. We are now thinking more carefully about what we have read and are getting really good at talking about events, characters and what we think might happen next.
Our Writing skills are really coming on. We are now trying really hard to write simple sentences, stretching out the words we want to write and segmenting all the sounds we can hear. We are trying hard to form all our letters correctly.
In maths we are really enjoying taking on a more mastery approach. In Number we are adding and subtracting numbers to 10 and beyond, talking about what we are doing and why, making predictions, checking our answers and reasoning. We are working on recognising and understanding the concept of two digit numbers and ordering numbers from 10 to 20. We are even beginning to double and halve.
Problem solving is lots of fun and the children are challenging themselves and thinking carefully and trying to take a more systematic approach. We are exploring 3d shapes, patterns and solving problems related to capacity, weight, height and time.
Homework
A key focus throughout the year is reading. The children will usually read in school once a week and we would ideally like them to read to an adult at home every day whenever possible.
In addition to reading, the children will be given a list of high frequency words to learn at home. Please help your child to read these by encouraging them to blend by sounding out the words that are decodable, for example "b i g" and "p u t." There are also "tricky" words, on the list, such as "the" and "said" and the children should be encouraged to learn to read these by heart, through little games and tasks, as this will really help to speed up the reading process.
Home School News Books - The children are now bringing home their Home School News books. These books are used for the children to record their news in, places they visited, things they have seen, done, made, people they have seen. They can draw pictures, stick in tickets, leaflets, photographs but please encourage your child to write a simple sentence or labels. Try to avoid copy writing and dotting the words for them. Instead talk to them about what they want to write and help them to stretch out each word to hear as many phonemes as they can. Please don't worry if they miss some out.
Useful activities to do at home
Read to your child and talk about the pictures, characters, events and how they feel about them.
Talk about new words they come across and encourage them to use them. Expanding their vocabulary now will have an incredible influence on their reading and writing as they progress through school.
Make up stories about toys and objects, encourage them to orally construct sentences.
Encourage them to spot letters numbers and shapes in the environment.
Count objects and talk about their size
Play dice games.
Giving the number that is one more or one less
I spy and lots of memory games eg I went to the shops and I bought ....
Useful Websites /Apps to access with your child
https://www.readwithfonics.com/parents-phonics-guide This is an easy guide to help parents in understanding how we teach phonics in school.
www.phonicsplay.co.uk This has some lovely games to help support our work on phonics. No need to subscribe click on free phonics play on the far right on the webpage.
www.ictgames.co.uk There are some lovely games on here to support both Literacy Development and Mathematics.
The Cbeebies website www.bbc.co.uk/cbeebies
Apps
Reading Letter Formation Maths
Forest phonics Letter Quiz twinkl 123 count to 20
Tricky words Little writer Kids Math
Phonics play Shape (recognition) toddler teasers
You can read Maths age 3-5 and Maths age 4-6
Useful information
P.E. Kit to be kept in school please, these will be sent home for washing at the end of each half term. Please also put a pair of socks and spare underwear in the bag in case of your child having an accident or getting wet playing in the playground.
If your child borrows any spare clothing from us then please return it ASAP because we have a limited supply.
All reading books will be changed ready for the children to read over the weekend.
If you have any queries or concerns at any time, please do not hesitate to contact either of us any day after school, when we will be more than happy to have a chat.
Kind regards,
Mrs Hughes, Miss Egginton and Mrs Warburton
The video below shows some songs that we learn in school to help us remember the phonemes.
Paste your embed code here...
Files to Download
FSHE: Messages items
There are no Messages items to display
FSHE: Calendar items
There are no Calendar items to display