Class 2G 2019 - 2020
Miss Grindley
Year 2 Class Teacher
Welcome to 2G
Hey my brilliant 2G! It's Friday and the last day before Easter can begin! Hopefully, you've been able to keep up with most of the work set and therefore don't have lots to do. If you've got extra bits to do, that's ok- you can work through them today or leave bits to do through Easter if you want. It's really important that you have a break from work but if you're bored and want to dip into your timestables or Lexia, please do over Easter. Has anyone been on Oxford Owl and picked a book from there? Who has been having a go at the 'i see maths'? I know they're mostly year 3/4 questions but I'm sure some of you could have a go.
After the 2 week Easter break, we'll be back with more learning. Some of it will be learning we haven't done before but hopefully you'll be just fine with it.
Over Easter, please be helpful, please be kind. Everyone is in this together so lets work together. Enjoy doing crafts and being outdoors, read, play and laugh. Lets see how many lockdown challenges you can complete!
The lockdown challenges have been uploaded below!
Well done for everything you've done over the last two weeks. I'm so proud of you!
Miss Grindley
Parents, we recognise that there's a lot of information going on here with many recommendations of different websites and activities. In the downloads section, we will create a document with all of these ideas for you to keep up with.
Have you tried one of the interactive maths yet? Don't forget to tune in for one of his online problem solving session. Please do record these in your scrapbooks so we can see how hard you have been working.
We've noticed that some of you have been making your rainbows for the window. We've attached some pictures to the gallery. If you make a rainbow and want to send us a picture, please do so we can see it!
Remember to get some exercise into your day...Keep up with the Joe Wicks morning PE lesson. Don't forget to check out today's workout - https://www.youtube.com/channel/UCAxW1XT0iEJo0TYlRfn6rY
David Walliams is reading diffferent stories each day too from The Wolrd's Worst Children 3. Sit back with a teddy and enjoy listening!
Don't forget to get on Lexia and/or TT Rockstars. We also have access to Oxford Owl reading so that you can choose a good book to read. (All the links are below.)
Missing you all.
Miss G
Websites to access
Oxford Owl - https://www.oxfordowl.co.uk/ (A letter has been emailed home and is on the files to the right.)
Times Table Rockstars - https://ttrockstars.com/
Lexia - https://www.lexiacore5.com/
Our theme for spring term is...Change!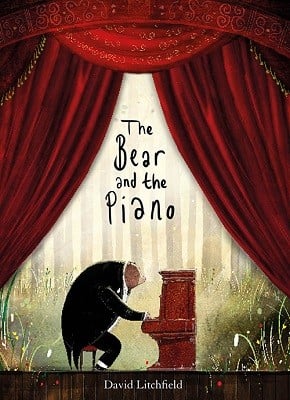 This term our theme in Year 2 is 'Change'. We're learning all about how we can change the shape of different materials in science and in English we're reading some great books where the characters change. We're also finding out the changes to children's lives from the Victorian times. We'll be learning about what jobs children had to do and what life was like in the mills for children as this is such an important part of our history in Macclesfield. We'll also be going on a trip to see a mill working and how children lived in those times...we can't imagine they'll want to stay!
More detailed information about the class theme can be found by opening the 'Curriculum Plan' which can be found in 'Files to Download' at the bottom of this page. We also update our school facebook page regularly with photos about what we've been up to.
Homework
The MOST important thing that you can do to help you child with their work is to read to them and listen to them read as often as possible. Surely the best end to every child's day is to snuggle up and read a book with an adult?! The children are expected to read at least five times a week and their reading diaries will be checked daily. Every time your child reads and it is recorded in their diary they will receive a raffle ticket and their diary will be stamped.
Maths and English homework is set every Friday and is due in Wednesday morning. Children will be set a Maths and English homework each week.
The children will also have a spelling test every Thursday. The children will be given six new spellings each week in their reading diary and their spelling test will be glued into their diary for you to see how they did. These spellings will be a mixture of KS1 words that they need to know (KS1 common exception words are below in files to download), phonemes that they still need to use in their writing and some topic words that we'll be using in class.
If you have any queries regarding homework, please do come and ask me (my door is always open at the end of the day). The school homework policy is available to download from the main school homepage too.
https://www.youtube.com/watch?v=-ksblMiliA8 This is a short video to help you support your child with how to say their letter sounds which will help them with their reading.
Spelling Frame is a really user friendly spelling website that we access in class and the children can play at home too.
School Week at a Glance
Monday
PE
Geography/History
Tuesday
Science
Wednesday
Homework due in
Computing
Thursday
Mrs Beardsworth
Spellings sent home
Spelling test
Friday
Homework sent home
Music
Useful Websites
Below are some helpful websites to support learning at home.
Phonics articulation – https://www.youtube.com/watch?v=BqhXUW_v-1s
Phonics games – http://www.phonicsplay.co.uk/ChildrensMenu.htm
Supporting spelling, grammar and punctuation – http://www.bbc.co.uk/bitesize/ks1/literacy/
Supporting Reading – http://www.topmarks.co.uk/english-games/5-7-years/letters-and-sounds
Supporting Maths – http://www.bbc.co.uk/bitesize/ks1/maths/
http://www.topmarks.co.uk/maths-games/5-7-years/counting
http://www.crickweb.co.uk/ks1numeracy.html
Files to Download
Class 2G: Messages items
There are no Messages items to display
Class 2G: Calendar items
There are no Calendar items to display