Class 2W 2019 - 2020
Miss Woodcock
Year 2 Class Teacher
Welcome to 2W!
Our theme for autumn term is...Change!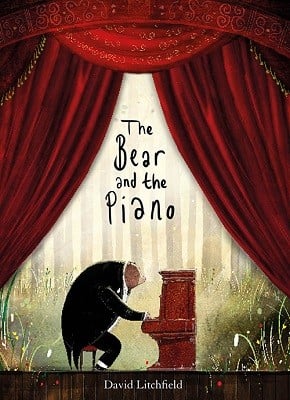 This term our theme in Year 2 is 'Change'. We're learning all about how we can change the shape of different materials in science and in English we're reading some great books where the characters change. We're also finding out the changes to children's lives from the Victorian times. We'll be learning about what jobs children had to do and what life was like in the mills for children as this is such an important part of our history in Macclesfield. We'll also be going on a trip to see a mill working and how children lived in those times...we can't imagine they'll want to stay!
More detailed information about the class theme can be found by opening the 'Curriculum Plan' which can be found in 'Files to Download' at the bottom of this page. We also update our school facebook page regularly with photos about what we've been up to.
If you have any queries regarding homework, please do come and ask me (my door is always open at the end of the day). The school homework policy is available to download from the main school homepage too.
https://www.youtube.com/watch?v=-ksblMiliA8 This is a short video to help you support your child with how to say their letter sounds which will help them with their reading.
Spelling Frame is a really user friendly spelling website that we access in class and the children can play at home too.
School Week at a Glance
Monday
PE
Tuesday
Wednesday
Homework due in
Forest School
Thursday
Miss Davis
Friday
Homework sent home
Spelling test
New spellings sent home
All children will have the opportunity to change their reading books every day. There is a suggested reading list for year 2 in our files to download if you need any reading inspiration.
Helpful Websites to support work at home
Link to SPaG Homework https://www.spag.com/
http://www.teacherled.com/resources/clockspin/clockspinload.html (interactive clock face)
http://www.sheppardsoftware.com/mathgames/monkeydrive/multiples/MDMultiples2510.htm (multiples of 2, 5, 10)
http://www.bbc.co.uk/schools/websites/4_11/site/literacy.shtml
http://www.bbc.co.uk/schools/websites/4_11/site/numeracy.shtml
http://www.communication4all.co.uk
http://www.spellanywhere.co.uk/spellings.php?view=2&id=5457#
Your child should have their PurpleMash log in details from Year 1. Please come and ask me if not.
http://www.purplemash.com/#/home
Times Tables Book
http://www.amazon.co.uk/Times-Tables-Workbook-Ages-5-7/dp/0008134391/ref=sr_1_2?s=books&ie=UTF8&qid=1442342085&sr=1-2&keywords=ks1+maths+year+2
KS1 Maths Workout
http://www.amazon.co.uk/KS1-Maths-Workout-Year-Curriculum/dp/1841460818/ref=sr_1_1?s=books&ie=UTF8&qid=1442342479&sr=1-1&keywords=ks1+maths+year+2
Targeted Practice Workbook (Maths)
http://www.amazon.co.uk/Targeted-Practice-Workbook-Collins-Revision/dp/0008125198/ref=sr_1_3?s=books&ie=UTF8&qid=1442342533&sr=1-3&keywords=ks1+maths+year+2
Files to Download
Class 2W: Messages items
There are no Messages items to display
Class 2W: Gallery items
There are no Gallery items to display
Class 2W: Calendar items
There are no Calendar items to display